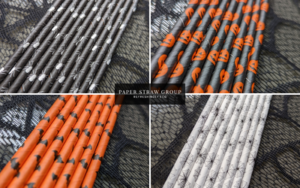 The 31st of October is now synonymous with the celebration of Halloween. Modern-day celebrations generally involve groups of children dressed in scary costumes roaming from house to house, demanding "trick-or-treat". Fearing the worst, intimidated homeowners normally hand over vast amounts of treats in the form of chocolates, sweets and sometimes cash to avoid whatever dastardly tricks may befall them. The origins of these celebrations however date back thousands of years to pagan times.
The tradition originated with the ancient Celtic festival of Samhain, when people would light bonfires and wear costumes to ward off ghosts. Pope Gregory III designated November 1 as a time to honour all saints in the eighth century. Soon, All Saints Day incorporated some of the traditions of Samhain. The evening before was known as All Hallows Eve, and later Halloween. Over time, Halloween has evolved into a day of activities like trick-or-treating, carving pumpkin lanterns, parties, dressing up in scary costumes and eating lots of treats.
In 2022 Halloween is more popular than ever, with many families holding Halloween parties and decorating their gardens for the local children to visit. With this in mind, we have created a collection of spooky Halloween paper straws, perfect for all Halloween celebrations. As with all our paper straws, our Halloween paper straws are fully recyclable, biodegradable and compostable. We only use paper from the finest, climate-friendly sources, the safest inks, and glue that all meet FDA standards. Our Halloween paper straws are also 100% plastic free.
Our Halloween paper drinking straws are available to order in four different designs, spiders, webs, pumpkins and bats.