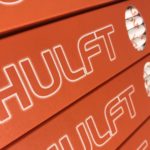 Corporate events can take many forms, including company dinners, meetings, conferences and even recreational activities for employees. Whatever form they take, this type of activity plays a very important place in a companies' marketing strategy. These events are a very effective communication tool, both at an internal and external level. They are effective in advertising the company's products to potential customers. They can help launch internal information campaigns and strengthening ties between employees.
Company events provide a great opportunity to widen the network of contacts and to meet customers, colleagues and other professionals. From a quantitative perspective, the main benefit of holding an event is that they will lead to an increase in sales due to the strength of the resulting contact. Despite the rise of new technologies and the virtual environment, face-to-face interaction remains one of the most effective ways to gain new customers.
HULFT is a global company offering Data Management & Integration Solutions. They know that event branding is much more than a corporate logo. They are aware that branded products are tried and tested, and the application of this method can often become a little stale. How many times have you been handed a branded pen or bag at an event?
Most responsible businesses are taking steps to minimise the impact on the environment by reducing their carbon footprint and waste levels. With this in mind, HULFT approached us to ask us to produce branded paper straws for an awards dinner, and it was crucial to their decision that our straws are produced in the UK, are 100% plastic-free, recyclable, compostable and biodegradable, so they fit perfectly with our shared ethos.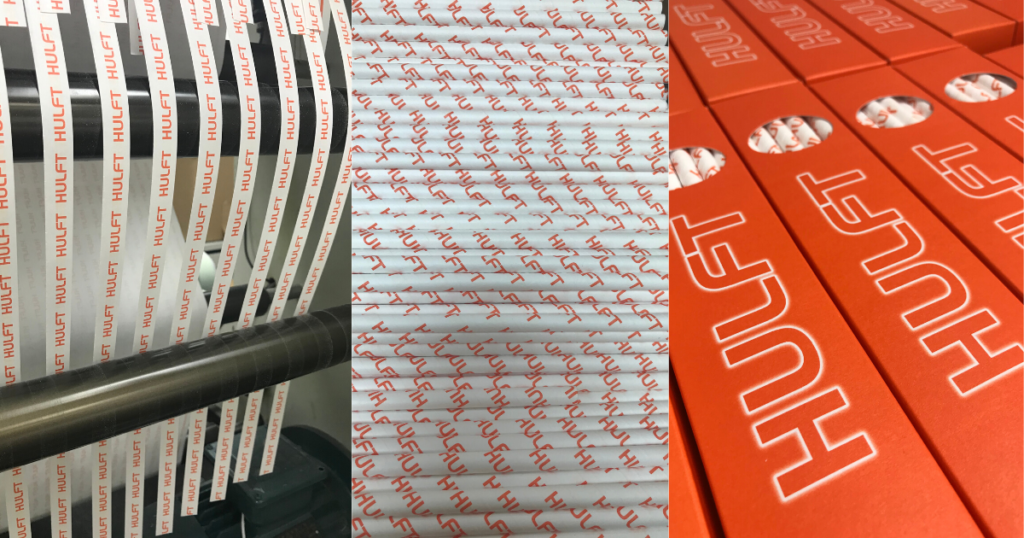 We designed and printed the branded paper straws as well as the eye-catching retail packaging. Whenever a product is given away free at an event, it has been proved that it can increase brand loyalty. Everyone loves a giveaway, especially when it is a well-made, high-quality product like our environmentally friendly paper straws.
If you are planning an event and would like to talk to us about branding your own paper straws, email us on info@paperstrawgroup.com